East Coast Firearms - AK-47 & AR-15 Rifles, Uzi, MP5 -Tactical Weapons Specialists

Due to high demand, we are currently not accepting any new orders. We will start accepting new orders once we are able to satisfy our current backlog.
Please check back here for updates.
FEATURED ITEMS



VA UZI FSC $845.00
KA AK RDFS $895.00
Bushmaster ACR Enhanced Configuration
ACR FR 16M B $2500.00
Koraynovich Arms Polish Underfolder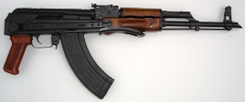 KA PUFD $799.00
LWRC M6A2 5.56 $2086.00
LWRC M6A2 6.8 $2189.00
Bushmaster ACR Enhanced Configuration

ACR FR 16M C $2500.00
FN 98521 $2399.00

FN 98501 $2399.00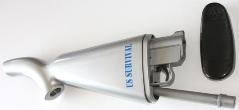 H002S $245.00
Colt LE6920 M4 Tactical Package
LE6920 TACT $3299.00
SOLD
Bushmaster ACR Basic Configuration
ACR SS 16M B $2450.00 ACR SS 16M C $2450.00
TACTICAL M4 PACKAGE Bushmaster 16in M4A3
$POR BCWA3F-16M4 $1049.00
SOLD OUT
Bushmaster Gas Piston AR-15 Bushmaster A3 6.8mm SPC Carbine
BCWA3F-16M4-GP $1850.00 BCWA3F-16M468 $1099.00
Vector Arms UZI Pistol Vector Arms UZI Carbine
VA UZI FSP $845.00 VA UZI FSC $845.00
Vector Arms AK-47 Under Folder Vector Arms AK-47 Under Folder
VA AK WDUF $895.00 VA AK WDUF $895.00
SIG 22 MOSQUITO THREADED SIG P229 CRIMSON TRACE
SIG 22 MSQ TB $386.00 SIG P229 CT $1159.00
NORINCO 56S-1 AK-47 (PRE-BAN) Arsenal SAS-M7
NORINCO 56S-1 $1499.00 SAS M-7 NB $1550.00
SOLD SOLD OUT
AMD 65 by Century International Intratec TEC-9
AMD65 $599.00 TEC9 $550.00
SOLD SOLD
RF1919A4 $1275.00 FN PS90 $1799.00
SOLD OUT GREEN, BLACK or BLACK with TRI-RAIL !
Thompson 1927A-1 Springfield M1A SOCOM II
T150D $1399.00 AA9627 $1859.00
SOLD OUT
Mossberg 500 Cruiser Remington Model 870 Express
MOSS 500 CR $449.00 REM870XP $499.00
DSA FAL RIFLES PRE BAN IMI UZI MODEL A
Contact Us For Price And Availability UZI MODEL A $1349.00
SOLD
CIVILLIAN LEGAL NFA CLASS 3 SHORT BARRELED RIFLES (SBR), SOUND SUPPRESSORS AND SILENCERS
COLT 6933 M4 COMMANDO (SBR) COLT LE6921 (SBR)
LE6933 $1799.00 LE6921 $1799.00
COLT LE6921 (SBR) TACTICAL COLT LE6921 (SBR) (FDE)
LE6921 TACT $2399.00 LE6921 EOT FDE $2799.00
SOLD SOLD
COLT LE6933 SUPPRESSED COLT LE6933 (SBR) TACTICAL
LE6933 M402 $3899.00 LE6933 TACT $3299.00
SOLD SOLD
SIG 22 MOSQUITO OR WALTHER P22 & GEMTECH OUTBACK II SUPPRESSOR PACKAGE
SIGOBII $679.00 P22OBII $679.00


As Seen On Discovery Channel's FUTURE WEAPONS. For Price on Options and Availability, contact East Coast Firearms.
Welcome to East Coast Firearms.
We are a NFA Class 3 Federal Firearms Licensed Dealer specializing in AK-47, AR-15, UZI, MP5, Machine Guns, SBR's, Silencers, Sound Suppressors and other tactical, assault, and military weapons. We offer a large selection of rifles, handguns, assault pistols, and other firearms to Law Enforcement, Military, Government Agencies and Civillians. It is our goal to provide you with an easy, safe, and friendly buying experience. We created East Coast Firearms with the shooting enthusiast in mind. AK-47 and AR-15 rifles not your thing? Uzi and MP5 guns just don't interest you? Although we specialize in military and assault weapons, we also offer a wide variety of hunting rifles, as well. In addition to that, if we do not have the particular gun you are looking for, we will find it for you. East Coast Firearms also carries AR-15 parts and AK-47 parts.
Please take time to browse our Gun pages to see some of the firearms for sale and assault pistols we offer, such as AK-47 and AR-15 Rifles. Some of the names of firearms manufacturers you should expect to see here at East Coast Firearms include the following, Colt Firearms - an elite class manufacturer of AR-15 rifles and handguns, Colt arms The United States Military with several versions of the M16 rifle (Class 3 version of the AR-15 semi-auto rifle). Bushmaster Firearms - produces one of the highest quality AR-15 and M16 type rifles and carbines manufactured in the world today, Bushmaster also sells to U.S. Military Forces and Governmental departments. Olympic Arms - a true manufacturer of AR-15 style rifles, 1911 pistols, parts, their facilities include state of the art CNC controlled machines as well as time tested equipment, which together make some of the most accurate AR-15 style rifles and 1911 pistols in the world. Vector Arms - a manufacturer of Uzi, H&K, AK-47, MP5 clones, RPD variants, and other special weapons. These are to mention only a few.
Click on our Links page for useful information, locators, and suppliers that may assist you in your shooting hobby. If you have any questions or if you need assistance with any other firearms related topics, you may also contact us directly by clicking on the "Contact Us" tab on the left side of this page. Add www.eastcoastfirearms.com to your "Favorites" page for easy access and to stay informed of valuable savings and discounts on several of our assault rifles and handguns.
Thanks for visiting East Coast Firearms.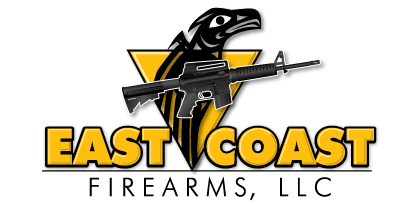 Assault Weapons Specialists
East Coast Firearms